In 2017 I began working at Primesight, a media owner with a vast out of home (OOH) estate.​
​
Working closely with the leadership and commercial team, I develop digital and print content that plays a crucial role in ensuring brands are persuaded of the value of our OOH network. Through my graphic design skills, I help develop the commercial narrative and empower our sales teams to pitch confidently to key clients.
​
Since joining Primesight I have played key roles in securing top awards that are recognised across the industry including, most recently, at the 2018 Campaign Media Awards where we were named Media Owner Commercial Team of the Year. These awards recognise the important role we play in promoting brands and facilitating their goal of reaching both existing and potential valuable audiences.
I have created OOH campaigns for our clients including special builds such as the one created for the latest Call of Duty game. (See video)
Large format artwork created for the launch of the latest 'Call of Duty' game
OOH mockup on Primesight's Waterloo domination visualising ideas for a Vauxhall campaign
Full bleed booklet created to showcase the power of Primsight's cinema OOH estate
Various Primesight branded case studies/infographics/leave behinds
Special build 'Wave of Waste' created in collaboration with Corona Beer to mark National Oceans day
OOH Special build mockup created for Virgin Media pitch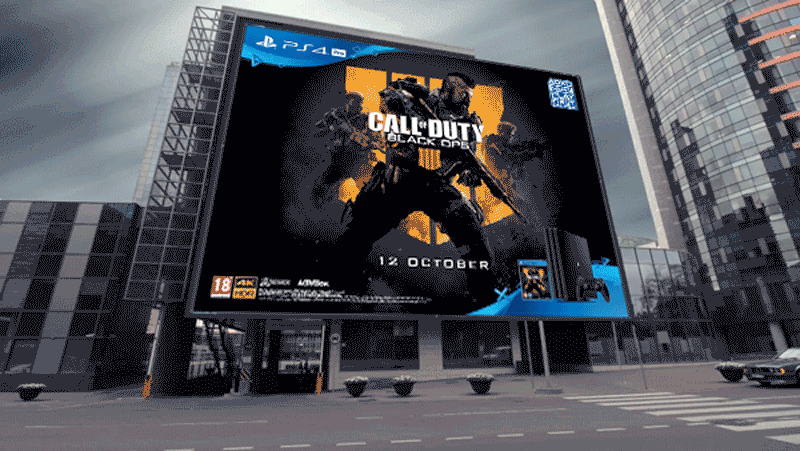 Mockups for pitches to the Dogs Trust and Activision